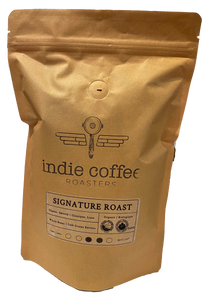 We are excited to have My Indie Coffee apart of our #ShopLocal Market Place!

Signature Roast Blend
An easy drinking blend with classic flavour and aroma. Featuring our Bolivian bean which offers a clean, balanced sweetness to your brew, complemented by our 2 other favourite beans from the America's; Colombia and Guatemala.
(Photo does not represent current crop)
Deliveries are twice a week (Monday & Friday) the order must be placed before 12pm for same-day delivery, after that it will be delivered on the next delivery day.