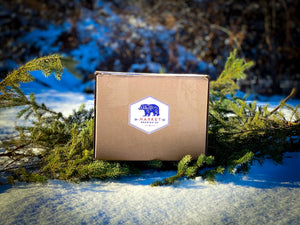 Our "12 Days of Cheers" is back and there's some hidden gems this year! Like last year, there are a limited number of boxes available so don't wait on this, it will sell out again!
FIRST DAY TO PLACE YOUR ORDER // NOVEMBER 18TH
AT THE 6TH ANNUAL CHRISTMAS MARKET

LAST DAY TO PLACE YOUR ORDER // DECEMBER 10th 11:59pm

Our calendar starts on December 14th to bring you your last beer right on Christmas Day. We aren't going to unveil all the goodness inside, however we can assure you that there are a handful of requested beers coming back, a couple of award winning beers, and some recently released beers.

The Advent Calendar also comes with a Market Brewing 16oz Revival glass for you to enjoy each pint. 

$70 (tax and deposits included) for Curbside. $75 (tax and deposits included) for Local Delivery.

THESE WILL NOT BE READY FOR DELIVERY/PICK-UP UNITL MONDAY DECEMBER 11TH AT 12PM


***Please note if you select CURBSIDE pickup you will be REFUNDED $5 ($70 Curbside at the brewery). Local Delivery price is $75 for Newmarket/Aurora/Bradford/East Gwillimbury/Holland Landing/Sharon***
For same day delivery (Monday-Friday) the order must be placed before 12pm, other than that it will be next day delivery.